Commercial and Residential Security Alarm Systems NZ
Whether you require a security alarms system for your home or an integrated security solution for your business, Integrated Security Services is renowned for providing a quality security solution on time and within budget. Using the best security alarm systems available, Integrated Security Services staff will recommend a cost efficient security solution to you.
We offer a wide range of security camera systems NZ, including Honeywell™, Genesis™, Tecom Challenger™, Inner Range™, Solution™ and Bosch™. Various options are available to suit your business or home security requirements. Our staff will provide you with a free, no-obligation site survey to determine the best security solution to protect your home or business from theft or fire.
Home security alarm systems generally comprise a main control unit, one or more code pads (also known as key pads) located at the front and back doors and a combination of passive infra red detectors (sensors), hard wired smoke detectors, sirens and a panic button. We provide a range of security alarm systems, including Honeywell™ security alarms that are ideally suited for home security.
Hard wired or wireless panic buttons used in conjunction with a security alarm monitoring in NZ can alert response organisations to a possible home invasion or medical emergency.
The security alarm monitoring staff are fully trained to deal with emergency situations.
Quality passive infra red detectors are the key to ensuring that false alarms are kept to a minimum and that customers have confidence in their security alarm system. Standard passive infra red detectors are suitable for most residential security alarm applications. However in circumstances where there could be environmental issues or pets, the Integrated Security Services representative will recommend a more advanced passive infra red detector.
Hard wired smoke detectors offer a high level of reliability. These smoke detectors require little maintenance – occasional cleaning by our service technicians is all that is required. Used in conjunction with a monitored security alarm, hard wired smoke detectors are effective in protecting your home from fire and saving lives.
The design and installation requirements for commercial security alarms adhere to the same principles as residential security alarms. Small to medium sized security requirements can be met with the Honeywell™ range of security alarms.
A variety of additional sensors may be required. These may include door contacts for securing roller doors, fire exits and internal doors, vibration or inertia sensors for safes and adjoining or exposed walls, glass break detectors to provide early warning of intruders breaking windows and specialized passive infra red detectors and outdoor beams.
Integrated Security Services representatives will recommend appropriate security alarm systems for larger commercial security alarm applications and applications requiring integration with access control systems NZ and closed circuit television systems. These are likely to be from Genesis™, Honeywell™ or Tecom™. A number of other brands are also supported
.
There's no better feeling than knowing you and your family are safe and secure at home. Adding a home alarm system gives you that peace of mind, not just when you are home, but also when you are away. Add a home alarm system today and spend no longer worrying about intruders attempting to break into your home without a deterrent or consequence.
We only stock brands you can trust; including Honeywell, Genesis, Tecom Challenger, Inner Range, Solution and Bosch. Some of the features to look out for when selecting a house alarm system are having multiple code pads located at your ground floor doors, infrared detectors to minimise false alarms and panic buttons in case of emergency.
The best home security system is the one that best suits your home and your needs. Our range comes with countless different features and benefits which our team of experts can discuss with you to ensure we protect your home to the best of our ability.
The cost of alarm systems ranges widely depending on the brand, features and extensiveness of the system itself - but you can't put a price on security. We'll even provide you with a free, no-obligation site survey to determine the best security solution to protect your home from theft or fire. What is there to lose?
As a specialist in the field of Alarm Monitoring, contact us today for a free onsite consultation to find out.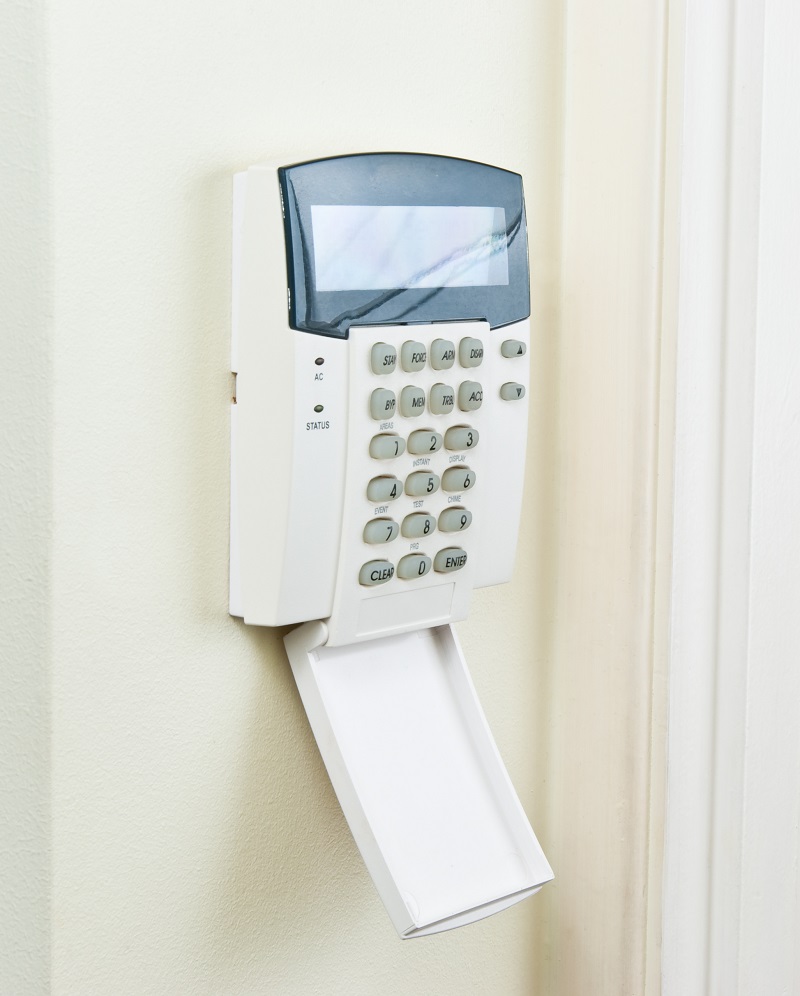 FREE ONSITE CONSULTATION
As far as home alarm systems nz go, Kiwi residents can enjoy the benefit of viewing our packages within the comfort of their own homes or businesses. We offer a free on-site assessment of your residential or commercial security needs.
Whether you opt for sensors or a panic button or both, we will explain all these components to you. After all, the ultimate aim is to give you peace of mind. With us, you can rest assured that help will be immediately at hand in the event of a crime or medical emergency.