Wireless Intercom Systems NZ
INTERCOM SYSTEMS ARE IDEAL FOR PROVIDING PEACE OF MIND SECURITY AND DETERRING UNWANTED VISITORS.
Many New Zealand homes are set back from road frontage, which means intercoms are installed on pillars and require long cable runs. Quality audio and video intercoms with durable components are required under these circumstances.
Our experienced staff can provide a free appraisal and site survey.
Intercom systems generally comprise push button/digital list, microphone, security camera and a list of occupants at a gate or building entrance, along with a handset and monitor in the house or apartment. Up to 9,999 separate apartments can be connected to a single intercom system.
Video monitors can either have a handset or be hands-free. Visitors to the building call the building or apartment concerned from the gate or building entrance. The building or apartment occupier can open the gate or door with the press of a button on the handset.
At Integrated Security Services we recommend Italian designed and manufactured intercom systems. Italians are the pioneers of world class design, practicality and performance. Italian designers pay particular attention to the detail of aesthetics, functionality and quality control.
The mix of damaging UV, salt air, tropical storms, ice and snow in New Zealand are similar to weather conditions experienced in Italy. We recommend the Italian intercom systems Farfisa™ and Bittcino™ that are designed for these conditions. From the Farfisa™ range, we offer the following intercom models:
Farfisa™ and Bittcino™ intercom systems offer a flexible range of options. These include traditional push button entry points or up market digital systems, multiple answering points, audio only, colour or black and white video, handsfree operation and a choice of aesthetically designed handsets and video screens.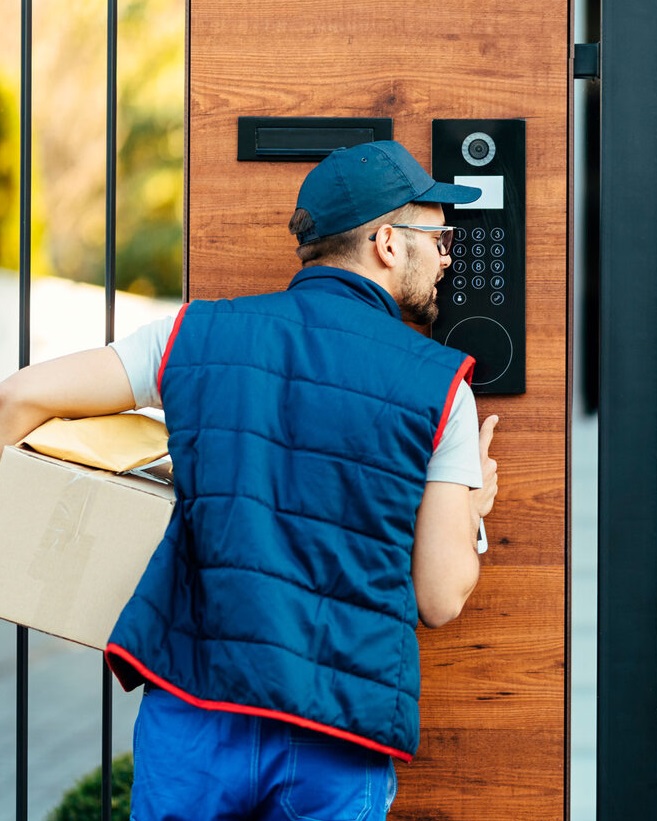 FREE ONSITE CONSULTATION
As far as home alarm systems nz go, Kiwi residents can enjoy the benefit of viewing our packages within the comfort of their own homes or businesses. We offer a free on-site assessment of your residential or commercial security needs.
Whether you opt for sensors or a panic button or both, we will explain all these components to you. After all, the ultimate aim is to give you peace of mind. With us, you can rest assured that help will be immediately at hand in the event of a crime or medical emergency.