About Integrated Security Services
Integrated Security Services is a top
security alarm company
in New Zealand. Many of the senior staff have been with the company for over a decade. This kind of consistency is reflected in the work that ISS do, as we place our focus on providing customers with the best possible service, rather than trying to rapidly grow our business.
With a friendly team of 25 + staff in Auckland and others throughout New Zealand, we are big enough to ensure that you always have support, while small enough to ensure each client has a personalised security alarm system based on their needs.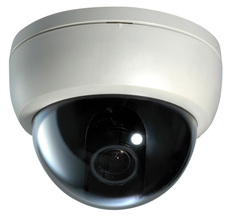 Protect and Support
What we provide is peace of mind – our clients know that they are protected and that we will support them throughout the lifespan of their products, not just install an alarm system and then forget about it. Our long standing relationships with customers and our high level of ongoing and repeat business are incredibly important to us, and we place high value on providing great systems and fantastic customer service to maintain these.
At ISS, you'll find qualified, experienced technicians and security whizzes who know what they are doing and are ready to assist whenever needed, regardless of the time of day. Just give us a call on 09 443 1255 or on 0800 GETISS, and we'll be there to help!
Friends of ISS